Guide to cleaning wooden floors
Cleaning Wooden Floors – The Easiest Way to Keep Your Home Shining!
Wooden floors are a beautiful addition to any home. They bring warmth, character, and elegance to any space. However, maintaining their pristine appearance can be challenging, especially with the daily wear and tear of life. Are you looking for an effective, easy-to-follow cleaning routine for your hardwood flooring? Look no further! In this blog post, we will guide you through the essential steps to keep your hardwood floors shining, from identifying your floor type to deep cleaning and stain removal, with a focus on cleaning hardwood floors. Say goodbye to dull, scratched floors and hello to a gleaming, well-maintained surface.
Key Takeaways
Identify your hardwood floor type for proper cleaning and maintenance.
Implement a weekly cleaning routine, including appropriate cleaners and buffing.
Protect wooden floors from damage with rugs & mats, furniture pads & regular maintenance.
Identifying Your Wooden Floor Type
Understanding the type of hardwood floors is the first and foremost step in their maintenance. Different floor finishes require unique cleaning methods to prevent damage and prolong their lifespan. Waxed hardwood floors, oiled hardwood floors, and lacquered hardwood floors each have specific care requirements.
A simple way to determine your floor type is by gently running a finger along its surface, which will reveal whether it's sealed with:
wax
oiled floors
polyurethane lacquer
Once you identify your floor type, choosing the right cleaning products and techniques becomes easier, which aids in maintaining the pristine condition of your hardwood floors.
Oiled Hardwood Floors
Oiled hardwood flooring is a popular choice for more natural homes, not necessarily requiring more care and attention to maintain their appearance. These floors are treated with oil, providing a natural matte finish that gives the wood a more natural look. Using specialized cleaners designed for this flooring type is the key to the effective cleaning of hardwood floors.
Cleaning hardwood floors with an oil finish is relatively simple:
Clean hardwood floors using neutral hardwood floor cleaner
Allow your hardwood floors to dry completely
Using a flat mop use products like Magic Oil Care undiluted and flat mope to apply a thin coat throughout all hardwood floors
Avoid walking on the floor for up to 4 hours
Lacquered Hardwood Floors
Lacquered hardwood floors have a glossy/satin finish due to a protective layer of lacquer applied to the surface. This type of flooring is similar to oiled wood floors in terms of care and maintenance requirements. To clean hardwood floors effectively with a lacquer finish, follow these steps:
Use a neutral wood floor cleaner specifically designed for this type of floor.
Avoid using harsh or abrasive cleaning products that can damage the lacquer layer.
Use a soft, damp mop or cloth to gently clean the surface.
Wipe up any spills or stains immediately to prevent them from penetrating the wood.
Avoid excessive moisture when cleaning, as it can cause the wood to warp or swell. By following these guidelines, you can preserve the integrity of the lacquer layer and keep your lacquered hardwood floor looking beautiful.
A lacquered wood floor can be additionally protected with emulsion-based polish like Pallmann Finish Care.
Waxed Wood Floors
Waxed wood floors are a mix of lacquer and oil. They have a protective coating or sealant that makes them more straightforward to clean and maintain. This type of finish is not recommended on commercial flooring as it is more prone to scratch as a top coating is not as durable as a lacquer finish. Avoiding harsh chemicals and abrasive products that can harm the protective layer is key when cleaning waxed hardwood floors. Instead, use a damp mop or cloth and a suitable cleaner, such as a natural cleaning solution, to clean the floors without causing harm.
Also, the lifespan of your waxed wood floors can be extended by regular sweeping, vacuuming, and dust mopping to remove dirt and debris. A fresh coat of wax finish can be applied.
Daily Maintenance to keep Clean Wooden Floors
Having identified your wooden floor type, you should now establish a daily maintenance routine to keep your floors in their best condition. Here are some steps to follow to keep your hardwood floors clean longer:
Sweep, vacuum with a soft floor brush attachment, or dust mop your floors daily to remove dirt, dust, and debris that can scratch and damage the floor surface.
Invest in the right tools, such as a soft-bristled broom or microfiber mop, to ensure gentle cleaning.
Perform these tasks regularly to maintain cleanliness and the overall condition of your hardwood floors. It is a good way to clean hardwood floors and maintenance cleaning is so much better than deep cleaning.
Remember, a little daily effort goes a long way in preserving the beauty and longevity of your solid wood floors.
Sweeping
For daily sweeping of your hardwood floors, it's crucial to use tools like a soft-bristled broom, microfiber mop or a soft cloth. These tools are highly effective at capturing dust and debris without causing any harm to the floor surface. To clean wooden floors more efficiently, make sure to sweep in the direction of the wood grain. This helps prevent dirt and dust from getting trapped in the grooves.
Regularly sweeping your floors is a surefire way to clean hardwood floors and minimize the buildup of dirt and debris, thus reducing the risk of scratches and abrasions over time. So, never underestimate this simple, yet essential step in maintaining the beauty and shine of your hardwood floors.
Vacuuming
For clean hardwood floors, vacuuming is an essential daily task. Using a vacuum with a floor-brush attachment can help in removing dirt and debris without scratching the surface. It is advised to vacuum at least once a week to prevent dirt from getting embedded into the floors, ensuring they stay clean.
Keep in mind, that for effective cleaning and preservation of your floor's condition, it's important to invest in a high-quality vacuum cleaner designed to clean hardwood floors.
Dust Mopping
In addition to sweeping and vacuuming, using a microfiber dust mop is an excellent way to capture fine particles and pet hair from your wooden flooring. Microfiber mops are highly effective at trapping dust and dirt, ensuring a thorough cleaning without causing damage.
Incorporating dust mopping into your daily maintenance routine ensures your hardwood floors stay spotless and well-protected against scratches and damage, making cleaning hardwood floors an easy task and keeping your hardwood floors clean.
Weekly Cleaning Routine for Wood Floor
To ensure longevity and maintain the beauty of your wooden flooring, a weekly cleaning routine is necessary. This routine should include selecting the appropriate cleaner, damp mopping, and possibly buffing to achieve a thorough clean that leaves your floors at their best. This process will help you eliminate any accumulated dirt and grime throughout the week, ensuring you always have clean hardwood floors.
Choosing the Right Cleaner
To avoid damage and prolong the lifespan of your flooring, it's vital to select the right cleaner for your hardwood flooring finishes to ensure proper adherence. Be sure to avoid harsh chemicals and abrasive products that can strip away the protective layer and damage wood floors. Instead, choose a cleaner specifically formulated for your floor type, whether it's waxed, oiled, or lacquered.
When in doubt, always test the cleaner on a soft cloth in a small, inconspicuous area before using it on the entire floor.
Damp Mopping

Damp mopping is a vital part of your weekly cleaning routine. Here's how to do it:
Use a microfiber mop and the appropriate cleaning solution.
Gently mop your wood floor to remove dirt and grime.
Be sure to wring out the mop thoroughly to avoid using excessive water, which can damage the floor.
Once you've mopped, dry the floor with a clean, dry cloth or towel to prevent any moisture from seeping into the wood, causing damage. Avoid using steam cleaners. They can potentially force too much moisture into your wood floor.
Deep Cleaning Hardwood Floors
It's essential to deep clean hardwood floors periodically to maintain their beauty and extend their lifespan. The method for a deep clean depends on the type of your floor, with specific cleaning techniques for an oiled or lacquered wooden floor.
Deep cleaning your floors removes stubborn dirt and grime, ensuring your floors stay in top condition and extending their lifespan.
Oiled Floor
Deep cleaning of oiled wood floors requires a more hands-on approach. Here's how to do it:
Vacuum or dust mop the floors.
Lightly sand the floor with fine paper or deep clean hardwood floors with a rotary machine with cleaner and warm water.
Extract all the moisture and allow the clean wooden floors to dry fully.
Apply maintenance oil.
Finally, buff the floor with the oil that matches your floor's natural colour.
Remove any excess with a soft cloth.
This deep cleaning process eliminates stubborn dirt and stains, ensuring your oiled wood floor is well-protected and fully saturated with a protective treatment.
Lacquered Wood Floors
Lacquered wood floors require similar deep cleaning methods to oiled floors. Here's how to clean them:
Begin by vacuuming or sweeping with a damp microfiber cloth to remove any loose dirt, debris and pet hair.
Use a rotary machine to deep clean hardwood floors using a wood floor cleaner and warm water.
Be cautious not to use excessive water, as this can cause damage to your wood floor.
Make sure the floor is fully dry and apply a coat of bonding agent like Pall-X 350 to make sure your parquet wood floor's finish will adhere properly.
Apply a coat of 2k lacquer like Pall-X 98
For persistent stains, apply a small amount of the cleaner and leave it on the floor for a few minutes before mopping it off with clean water. Deep cleaning of your lacquered wood floors helps maintain their beautiful appearance and extends their lifespan. It is important not to leave it for too long before recoating. Once you cross that line then a full sanding process is required.
Waxed Wood Floors
For deep cleaning waxed wood floors, use a trademarked cleaning product and a damp mop to effectively remove dirt and stains without causing damage. Be sure to follow the manufacturer's instructions for diluting the cleaning product and avoid using excessive water to prevent damage to the protective layer.
Follow the manufacturer's recommendation for re-waxing the floor.
Deep cleaning your waxed wood floors helps maintain their beauty and extend their lifespan, ensuring you have clean wood floors for years.
Removing Stains and Scuff Marks

Accidents happen, and sometimes your clean wooden floors may end up with unsightly stains and scuff marks. But fear not – there are effective methods to tackle these blemishes and restore your floors to their original glory.
From watermarks and white stains to dark spots and pet stains, we'll guide you through the process of removing these imperfections and keeping your floors looking their best.
Watermarks and White Stains
Watermarks and white stains can be a challenge to remove, but with the right technique, your floors can be restored to their original beauty. To tackle these stains, follow these steps:
Lightly sand the floor to prepare it for treatment.
Clean the surface with fine steel wool and odourless mineral spirits.
Alternatively, you can use a combination of steel wool and floor wax.
By carefully addressing watermarks and white stains, you'll ensure your clean wooden floors remain pristine and well-maintained.
Dark Spots and Pet Stains
Removing dark spots and pet stains from hardwood flooring can be a daunting task, but with the right approach, you can successfully eliminate these blemishes. Here's how:
Try cleaning the floors with a vinegar solution to neutralise the stain.
Work on the entire affected plank
Try using fine sanding paper to remove the stain. Go with the lower grit if necessary but always finish on 100 grit sanding paper.
Recoat the planks with the same finish using a proper wood stain trying to match the surrounding planks.
Please note that if the floor is soaked with pet urine, the damage might be permanent and repair is necessary with a plank replacement.
Heel Marks and Scratches
Heel marks and scratches on your wooden floors can be unsightly and frustrating, but with the right technique, you can effectively remove them. To eliminate heel marks, rub floor wax into the mark with fine steel wool. For scratches, use a soft cloth and dish detergent to gently clean the affected area, followed by rinsing with clear water.
It is much easier to repair small scratches on oiled floors than on lacquered floors.
It also may be the case that you have to work on the entire affected plank and do some sanding, staining and refinishing.
Protecting Your Wooden Floors

Keeping your wooden floors looking their best requires taking preventive measures. Using rugs and mats, furniture pads, and performing regular maintenance effectively protect your floors from dirt, scratches, and other damage.
With these simple steps, you'll ensure your clean hardwood floors remain in top condition and serve as a beautiful feature in your home for years to come, starting with the installation of a quality hardwood floor.
Using Rugs and Mats
Placing rugs and mats in high-traffic areas is a great way to protect your wooden floors from dirt and scratches. Be sure to use non-slip rug pads or underlays to prevent movement or slipping of the rug, ensuring the floor remains well-protected. Regularly clean these rugs and mats to prevent dirt and debris from being tracked onto the floor.
Furniture Pads
Furniture pads are an essential tool for protecting your wooden floors from scratches and dents caused by furniture legs. Here are some tips for using furniture pads effectively:
Use felt or rubber pads, as they offer effective protection without causing scuff marks.
Ensure the pads are thick enough for heavy furniture.
Check regularly that the pads are in place for optimal protection.
Using furniture pads helps preserve the beauty and longevity of your wooden floors.
Regular Maintenance
Performing regular maintenance, such as oiling and waxing, is crucial to keeping wooden floors in good condition. Oiling and waxing not only maintain the floor's appearance but also provide a protective layer that guards against damage and wear.
Investing time and effort in regular maintenance ensures your wooden floors stay beautiful and well-preserved for years to come.
Natural Cleaning Solutions for Wooden Floors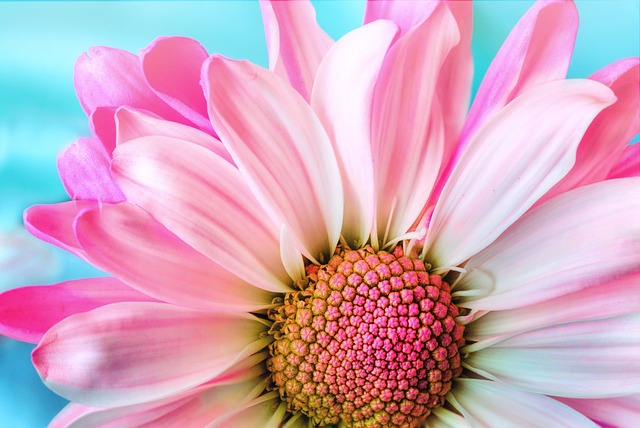 If you prefer eco-friendly alternatives to traditional cleaning products, several natural cleaning solutions can effectively clean your wooden floors. Using vinegar, essential oils, and other natural products, you can achieve a thorough, safe clean that's gentle on both your floors and the environment, making them excellent hardwood floor cleaners.
Vinegar Solution
A simple yet effective wood floor cleaner for your wooden floors is a mixture of white vinegar and warm water. This inexpensive solution can be used to clean your floors with vinegar without causing damage or leaving harsh chemical residues behind. To clean your floors with vinegar solution, combine 1/2 cup of white vinegar with a gallon of lukewarm water, and use a slightly damp cloth, damp sponge or mop cloth to clean your floors.
Ensure to wring out the mop or cloth thoroughly to avoid using excess water, which can damage your wooden floors.
Essential Oils
Adding essential oils to your cleaning solution not only imparts a pleasant aroma but can also provide additional cleaning benefits. Many essential oils, such as lemon, eucalyptus, and tea tree, possess natural antibacterial and antifungal properties, making them an excellent addition to your floor cleaning regimen.
Simply add a few drops of your favourite essential oil to your cleaning solution and enjoy the fresh scent and added cleaning power as you mop your wooden floors.
Other Natural Cleaners
Several other natural cleaning solutions can be used to clean your wooden floors effectively. Lemon juice mixed with hot water and olive oil is an excellent option for cleaning and shining wooden floors. Baking soda mixed with warm water can also be used to remove stains and dirt from your floors.
Exploring these natural cleaning alternatives allows you to clean wood floors naturally, maintaining the beauty and longevity of your wooden floors while minimizing your environmental impact. Make sure you use a clean cloth or a clean mop and ensure your floors dry before recoating.
Preventing Damage to Wooden Floors
Implementing preventive measures is crucial to avoid damage to your wooden floors. Adopting a shoes-off policy and promptly cleaning up spills can minimize dirt and scratches on your floors, thereby preserving their beauty and extending their lifespan.
In this section, we'll discuss these preventive measures and how they can help maintain the pristine condition of your hardwood floors.
Shoes-Off Policy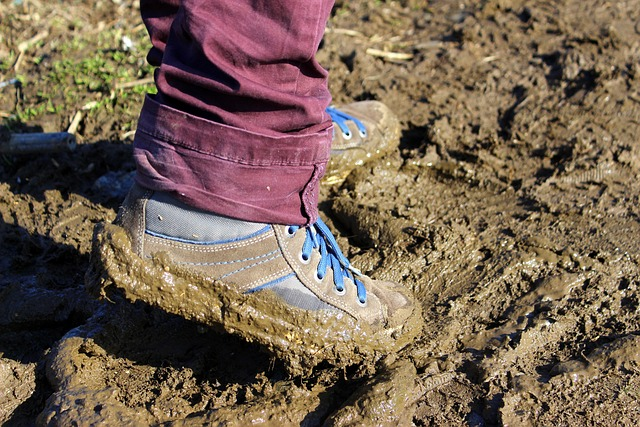 Encouraging a shoes-off policy in your home is an effective way to minimize dirt, debris, and scratches on your wooden floors. Preventing tracked-in dirt and debris from damaging your floors is as simple as removing shoes at the door. Use a proper doormat by the main entrance
To make this policy easy for family members and guests to follow, create a designated landing space for shoes near the entrance of your home. Providing slippers or house shoes for guests to wear while in your home may also make the shoes-off policy more comfortable and inviting.
Prompt Spill Cleanup
Spills are inevitable, but cleaning them up promptly is essential to prevent stains and damage to your wooden floors. When a spill occurs, use a slightly damp cloth or damp clean mop to absorb the liquid as quickly as possible, followed by a dry cloth to remove any remaining moisture.
Addressing wet spills immediately helps maintain the beautiful appearance of your wooden floors and minimizes the risk of damage.
Summary
In conclusion, maintaining the beauty and longevity of your wooden floors doesn't have to be a daunting task. By identifying your floor type, adopting a daily and weekly cleaning routine, and implementing preventive measures, you can keep your hardwood floors shining for years to come. Remember to use neutral floor cleaning solutions and avoid harsh chemicals to protect both your floors and the environment. With a little effort and care, your wooden floors will remain a stunning feature in your home, bringing warmth and elegance to any space.
Frequently Asked Questions
What is the best thing to use to clean wood floors?
For the best floor cleaning, use a microfiber dust mop to attract and trap dirt – it can then be washed and reused. Avoid using a broom with a beater bar as this can damage the hardwood surface.
Can you mop wooden floors?
Yes, you can mop wooden floors using a slightly damp mop or cloth; string mops are less recommended, while microfiber cloths are ideal.
What should you not clean wood floors with?
Avoid cleaning wood floors with straight ammonia, alkaline products, oils, waxes, furniture sprays, lemon juice or harsh cleaners as these can weaken the finish and expose the bare wood over time. Use a wood floor cleaning product specifically formulated for hardwood flooring instead.
Is it OK to mop wood floors with water?
It is not advisable to wet mop wood flooring, as too much water can cause damage. Use damp cloths or mops with a designated cleaning product. Clean up and standing water immediately.
What is the best way to identify my wooden floor type?
To identify the type of wood flooring, run a finger along the surface to check for wax, oil, varnish, or polyurethane sealant. This simple method can quickly tell you what kind of flooring you have.